Work underway on new VA clinic in Union Gap; new health clinic at Chuck Austin Place for veterans | Local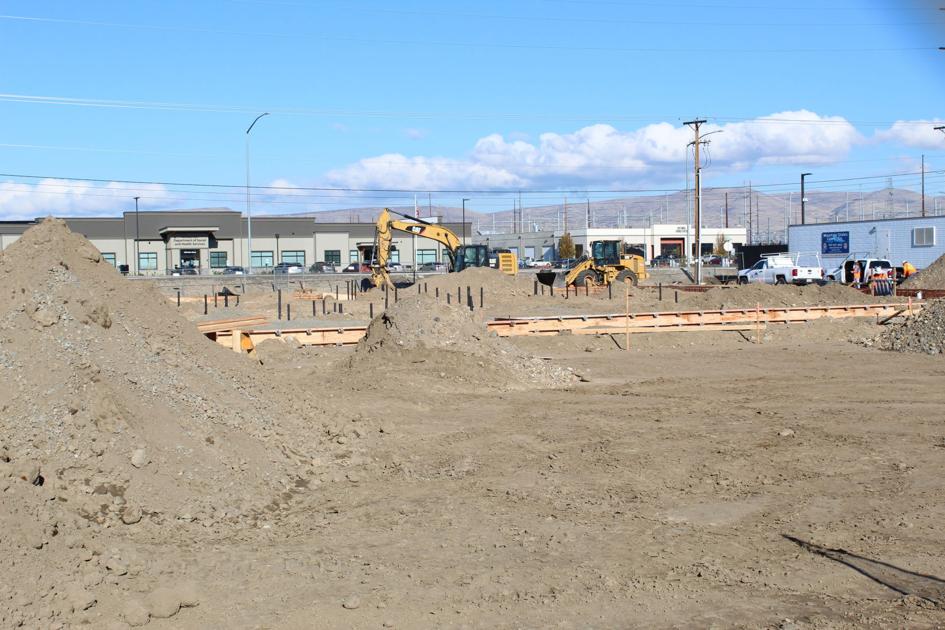 A new Veterans Affairs medical clinic that will be twice as large as the current Yakima facility is under construction in Union Gap, and the building may open by the end of 2022.
Officials with the Jonathan M. Wainwright Memorial VA Medical Center in Walla Walla, who oversee the Yakima facility at 717 Fruitvale Blvd., broke ground for the new building last month and excavation and preliminary construction is underway.
The new site at 1211 Ahtanum Ridge Drive in Union Gap will be a single-story, 16,100 square-foot facility, located directly east of the Holiday Inn Express hotel.
It will replace the 7,500-square-foot Fruitvale Boulevard facility, perhaps by the end of 2022, said Linda Wondra, public affairs officer for the Walla Walla VA.
"Having the additional space and a state-of-the-art facility will make it a lot easier to deliver care," Wondra said. "And eventually, it will give us the opportunity to expand services as needs arise."
State and local officials gathered for an Oct. 13 groundbreaking ceremony, which was streamed online due to COVID-19 restrictions. A video of the groundbreaking is available on the Walla Walla VA's Facebook page, www.facebook.com/vawallawalla.
"This ceremony marks the culmination of approximately seven years of painstaking and dedicated work by VA staff to make this new clinic a reality for veterans," said Scott Kelter, acting medical center director, during the ceremony. "This new clinic will afford us the opportunity to better serve veterans in the Yakima Valley without the current space constraints."
Chuck Austin Place clinic
A new Neighborhood Health clinic serving veterans opened last month at Chuck Austin Place, providing medical, dental and behavioral health services for veterans and their immediate family members.
The facility significantly expands health care services available in Yakima County to those who have served in the Armed Forces. It's estimated that some 800 people will be served in the first year of operation, Neighborhood Health President and CEO Rhonda Hauff said.
A specially equipped exam table, provided by the Pacific Power Foundation, will accommodate disabled veterans. The clinic is fully staffed by medical, dental and behavioral health professionals.
Access to the facility is through the main entrance to Chuck Austin Place and located in Suite 10 at 1630 S. 16th Ave. in Yakima. Hours are 8 a.m. to 6:30 p.m. Monday through Thursday; call 509-853-2395 for an appointment.
https://www.yakimaherald.com/news/local/work-underway-on-new-va-clinic-in-union-gap-new-health-clinic-at-chuck-austin/article_a34bf7ba-94a3-596a-934e-7c5988623660.html