BRISTOL, Tenn. — Healing Hands Health Center has served thousands of uninsured patients throughout the region over the past 24 years. Now, the Bristol, Tennessee, nonprofit will continue its mission with a new education center and student dormitory.
"This space has allowed us to grow," Healing Hands Executive Director Helen Scott told the Times News at Thursday's ribbon cutting. "The patient need in Northeast Tennessee and Southwest Virginia is tremendous. The need for our services continues to grow."
At more than 7,000 square feet, the facility includes an education center, a demonstration kitchen, employee offices and dormitory space for dental students. The upstairs meeting space areas were designed to hold various meetings and offer study and teleconference space for dental students who are housed in the downstairs area of the building.
That space, Scott said, will allow Healing Hands to accommodate senior-year dental students from the University of Tennessee College of Dentistry located in Memphis.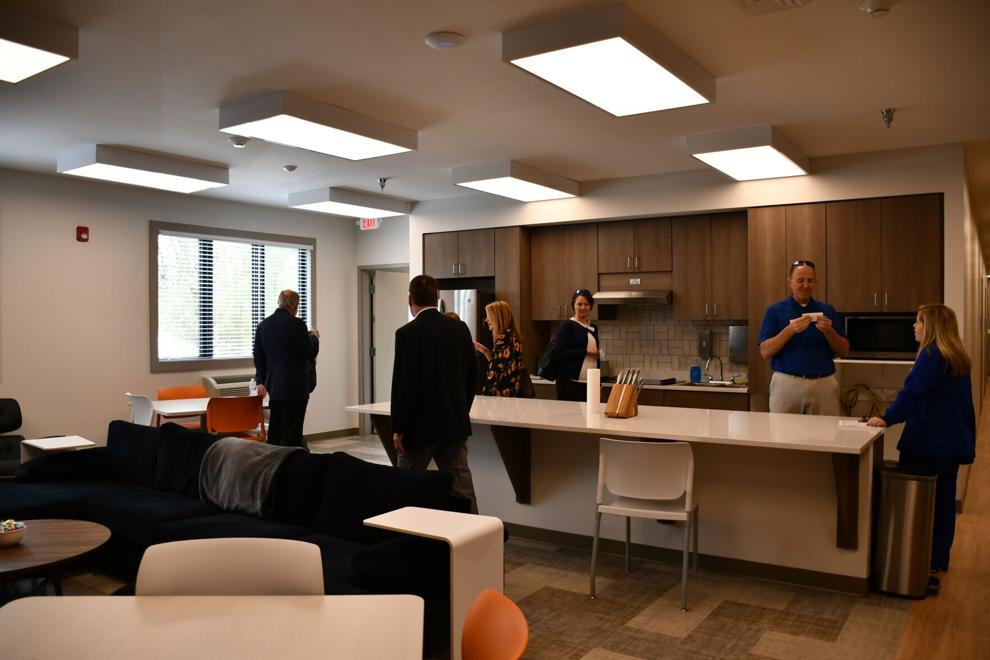 "We were housing them in a very small location that wouldn't hold more than four students," Scott said. "We built this student dormitory to hold up to 14 students who can come in and help us because the need is so huge."
Healing Hands works with UT students and those from the East Tennessee State University Quillen College of Medicine Dental Hygiene Program. Each year, 70 dental students receive hands-on education at Healing Hands Health Center.
"It really helps us," Scott said, "and it really helps them."
The facility was dubbed the J.D. and Lorraine Nicewonder Education Center and Student Dormitory in honor of the facility's chief donors.
"I can't thank the Nicewonder family enough for their generosity and guidance," said Bristol, Tennessee, Mayor Mahlon Luttrell, "not only in this medical education facility, but all that you have done and continue to do to ensure that everyone gets proper medical and dental care for children and adults."
Other support came from general contractor BurWil Construction Inc. as well as Ballad Health, which donated half of the facility property, in addition to Dr. Sarfraz Zaidi, who donated the other half of the property.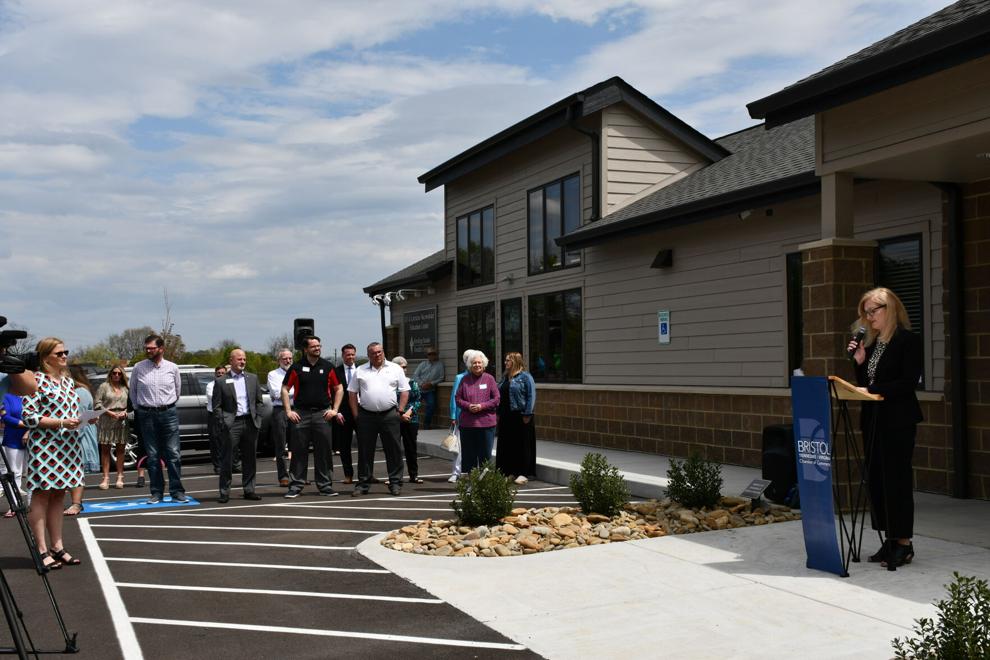 "Healing Hands does so much work for underserved people in both our cities. I just want to say thank you all so much for this building," said Neal Osborne, Bristol, Virginia, City Council Vice Mayor, to the donors during the ribbon cutting. "It will make it a lot easier to help a lot of people."
Healing Hands has served about 100,000 patients who are either underinsured or do not have health insurance.
The center's mission is to "glorify Christ by providing quality charitable health care to low-income, uninsured and underinsured residents" through- out the region, Scott said at the event.
Those services include basic doctor visits, dental services, eye care, counseling and more with minimized co-payments.
What might be most needed, though, are the health center's dental services.
"At times it seems we don't have enough help to serve the need, which is huge in this region," Scott said. "And dentistry is expensive. This helps a lot of people."
Those at the Healing Hands Health Center also aim to support each patient overall as well as the community as a whole.
"We want to help our neighbors in need," Scott said on Thursday. "We want to help people stay in their jobs and at work — people who are healthy will be able to keep their jobs. If they're sick, they can't work. And we are helping the economy by keeping people out of the emergency room and especially the Bristol Regional Medical Center. We do everything we can to treat patients at our clinic. That certainly helps everyone."
The Healing Hands Health Center is located at 245 Midway Medical Park, Bristol, Tennessee. For more information, call (423) 652-0260 or go to www.healinghandshealthcenter.org.
Try the Kingsport Times News app today. Download here from Google Play and the App Store.
https://www.timesnews.net/news/ready-to-reach-out-healing-hands-health-center-celebrates-new-facility/article_9069c208-c1ae-11ec-b948-ebe4fe5cd0e7.html