Public Health Vaccination Clinics to End This Month, Resource Center to Close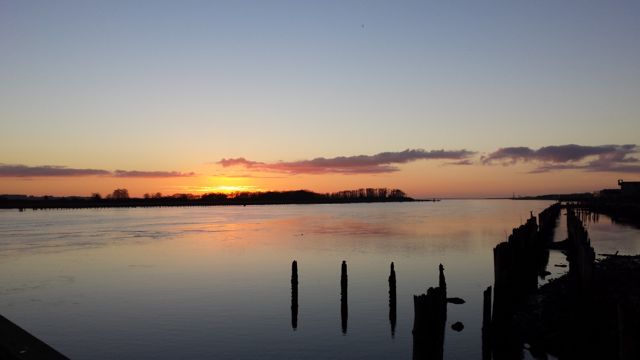 Submitted by Grays Harbor Public Health
Grays Harbor Public Health COVID-19 vaccination clinics will end with a final pediatric clinic Feb. 26, and the Resource Center COVID-19 hotline will have its last staffed day Feb. 25.
As the COVID-19 pandemic has evolved, so has the response. Despite efforts by Grays Harbor Public Health to secure funding to continue these services, they will end before the end of February.
This announcement comes days after Public Health announced a change in COVID-19 contact tracing and case investigation from investigating every reported case to focusing on congregate settings and high-risk populations.
Vaccination clinics will continue to be held Wednesdays and Fridays for everyone age 12 and older through the end of February, and pediatric clinics for kids age 5-11 will continue until the final clinic Feb. 26. To make an appointment, go to healthygh.org/covid-vaccine.
Public Health Vaccine Branch Director Jerry Rajcich and staff have been providing as many vaccines as possible for months, and in recent days have stepped up mobile clinics and other outreach programs to make the most of the time the team has left. So far, the clinic has delivered 5,142 doses in just under a year – and that's not including the 19,249 doses Public Health delivered at the mass vaccination site at the Port of Grays Harbor between January and March 2021.
Starting this month, those seeking COVID-19 vaccinations will need to contact the county's pharmacies, clinics and other providers – a list of these providers can be found by typing your zip code into the vaccine search at vaccinelocator.doh.wa.gov.
The Resource Center has fielded thousands upon thousands of calls over the course of the pandemic, with questions about everything from vaccine eligibility to testing options and quarantine and isolation guidance and more.
It wasn't unusual during surges, like the Delta variant surge and the current Omicron surge, for the Resource Center to field more than 1,000 calls in a single day. All told, during its two years so far, the Resource Center has fielded just shy of 27,000 calls – add together the inbound calls and the thousands of returned outbound calls, more than 30,000 calls were handled by Resource Center staff.
After Feb. 25, the phone number – 360-964-1850 – will direct callers to the state COVID-19 hotline and elsewhere for information.
The end of these services means more staff cuts at Grays Harbor Public Health, as it is financially forced to lay off employees who have been working hard, long hours to keep the citizens of this county safe and healthy.
"Our vaccine team has done an amazing job of getting shots in arms, not just here at our clinic in the Pearsall Building, but at schools, congregate living facilities, for the homebound, and even on ships docked at the Port of Grays Harbor," said Grays Harbor Public Health Director Mike McNickle. "Resource Center staff have taken calls from all types of people, some angry, some frightened, and has directed each one to what they needed in a professional, courteous manner."
While the current trend seems to show a slowing in this latest wave of COVID-19 – nearly 4,000 cases have been reported in the last month in Grays Harbor County – McNickle urges continued vigilance as case numbers, hospitalizations and deaths remain high.
"This is definitely not the time to let your guard down," said McNickle. "If you come down with symptoms, get tested. Wear a well-fitted mask in public. Maintain your social distancing. And get vaccinated and boosted. These remain your best defense against COVID-19."

Public Health Vaccination Clinics to End This Month, Resource Center to Close